TRY THE EXCEDRIN GAMER ROUTINE
In an expert-led study, Excedrin tested a simple 6-step mindful gaming routine designed to improve focus and optimize performance in gamers. From screen time to stimulus overload, these tips help manage the risk of headaches
STEP 1

Level Up Your Motivation

It seems basic, but first stay positive. Angry gamers are a headache for everyone: Spare the drywall, Kyle!

STEP 2

Clear Eyes, Max HP, Can't Lose

Every now and then, pause the game and look at an object 20 feet away from you. Focus on this object for 20 seconds, then resume play. Set a reminder on that fancy watch of yours!

STEP 3

Space Out to Music

After a long gaming stretch, close your eyes, find your chill space, and throw on some relaxing or ambient music outside of your gaming headset to reset yourself.

STEP 4

Get Sketchy

Pause the game and relax your mind by sketching or doodling – whether it's one of your favorite avatars, a turtle or a pirate.

STEP 5

Controller Hand Massage Action

Put down the game controller and give your joints a break with the most underrated of massages: a really good hand massage.

STEP 6

Pause for Deep Breathing

Close your eyes, breathe deep through your nose, and exhale through your mouth. Repeat this 7 to 10 times. A little mantra can't hurt, either.
GAME OVER
FOR HEADACHES
When headaches related to gaming attack, power up your headache management with Excedrin Extra Strength.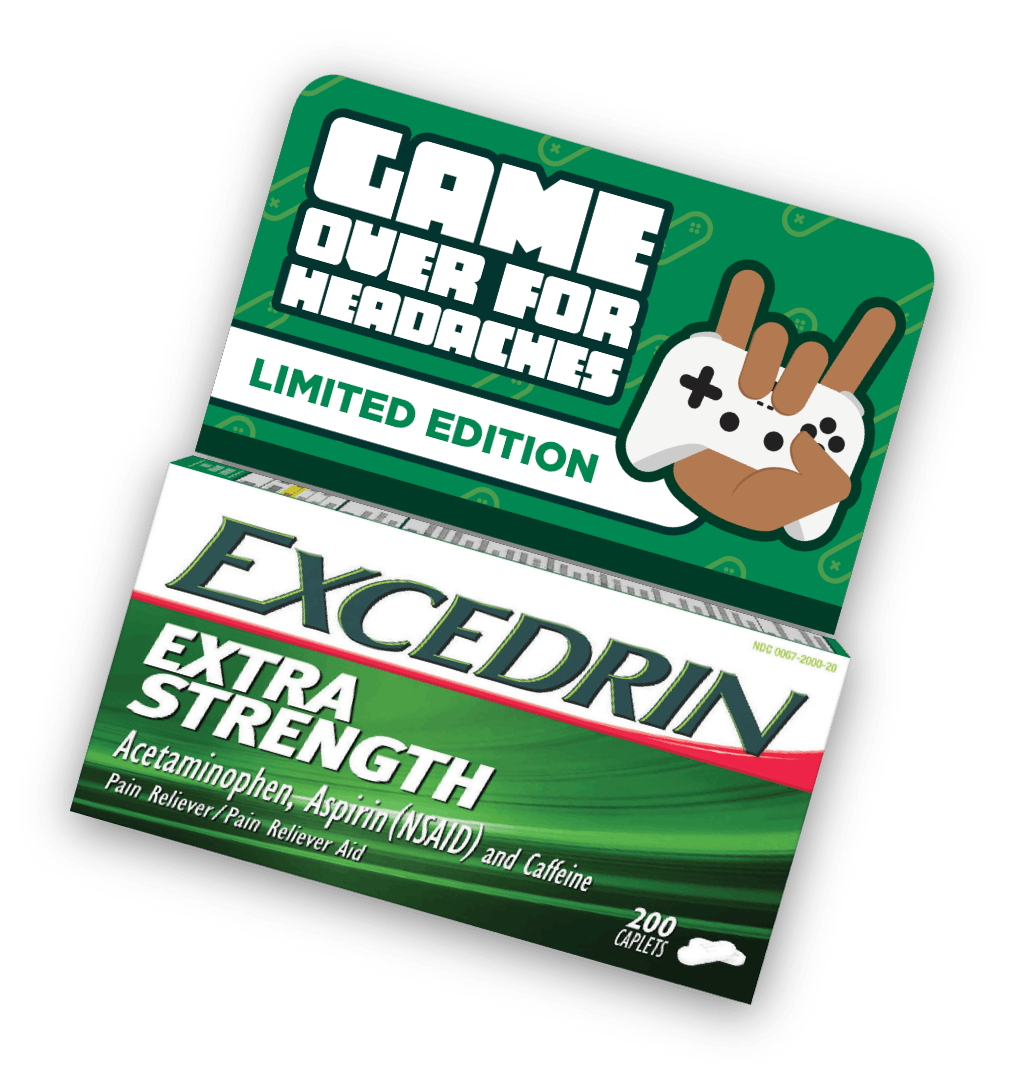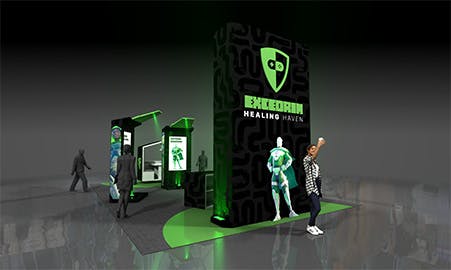 HEALING HAVEN:
AN ANTI-HEADACHE OASIS
Gaming conventions are fun – they're also extremely loud. So, we created HEALING HAVEN at PAX East 2022 to provide convention-goers an anti-headache oasis in a sea of convention chaos. The Haven offers calming light, hydration, and a quieter con floor experience.
Tag @Excedrin and share your Healing Haven experience on social media using #GameOverForHeadaches
"I'm a person who plays for long periods of time and I get a lot of gaming-related headaches. For years, Excedrin Extra Strength has helped with my grind to be a top gamer."

"I love gaming long hours but do you ever get those random headaches from staring at the screen for too long? That's where Excedrin Extra Strength comes in and helps us knock out those gaming-related headaches so we can keep goin! >:)"

"When I'm raiding, the flashy lights and sound often cause me gaming-related headaches. Excedrin Extra Strength helps relieve those headaches so I can get back to taking down down the boss."

"With the hours I spend in front of monitors and lighting, plus the frustrations of a battle royale, and my loud... outbursts, gaming-related headaches are inevitable. Excedrin Extra Strength allows me to continue to game and stream with no problem!"

"I love nostalgic games but sometimes the older graphics can lead me to develop a headache after playing them for a long time. Thankfully Excedrin Extra Strength helps relieve my headaches and allows me to keep playing through the story!"
THE HEALING ACADEMY:
ROLL CALL
In this Healing Squad, headaches are toast! Excedrin Extra Strength's super guild of anti-headache heroes fights to improve your gaming experience. See what makes them tick ... and what headache triggers tick them off.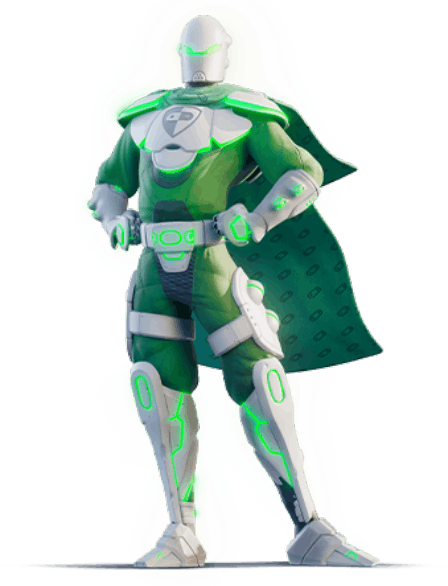 CAPTAIN EXCEDRIN
Team Leader: An interstellar powerhouse against headaches. Cool-headed and powerful. Their AOE ability to buff the powers of team members is essential on team missions to treat headaches with Excedrin Extra Strength. Also secretly loves another headache-inducing game: pinball.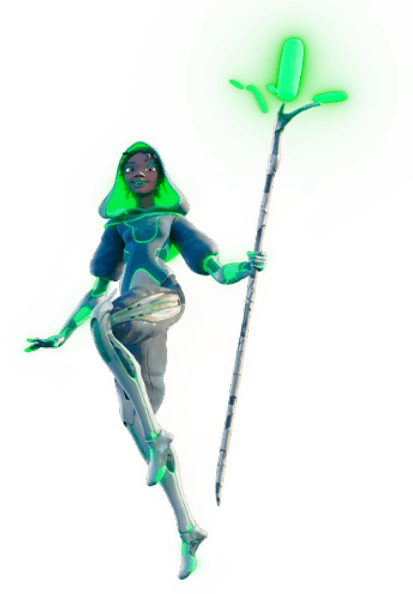 ROSETTA THE WIZARD:
Critical Healer: Magic and tank-focused support, with unparalleled ranged casting. Incredibly effective against headache-inducing screens. Winner: "So you think you can stop headaches?" Season 2, now streaming.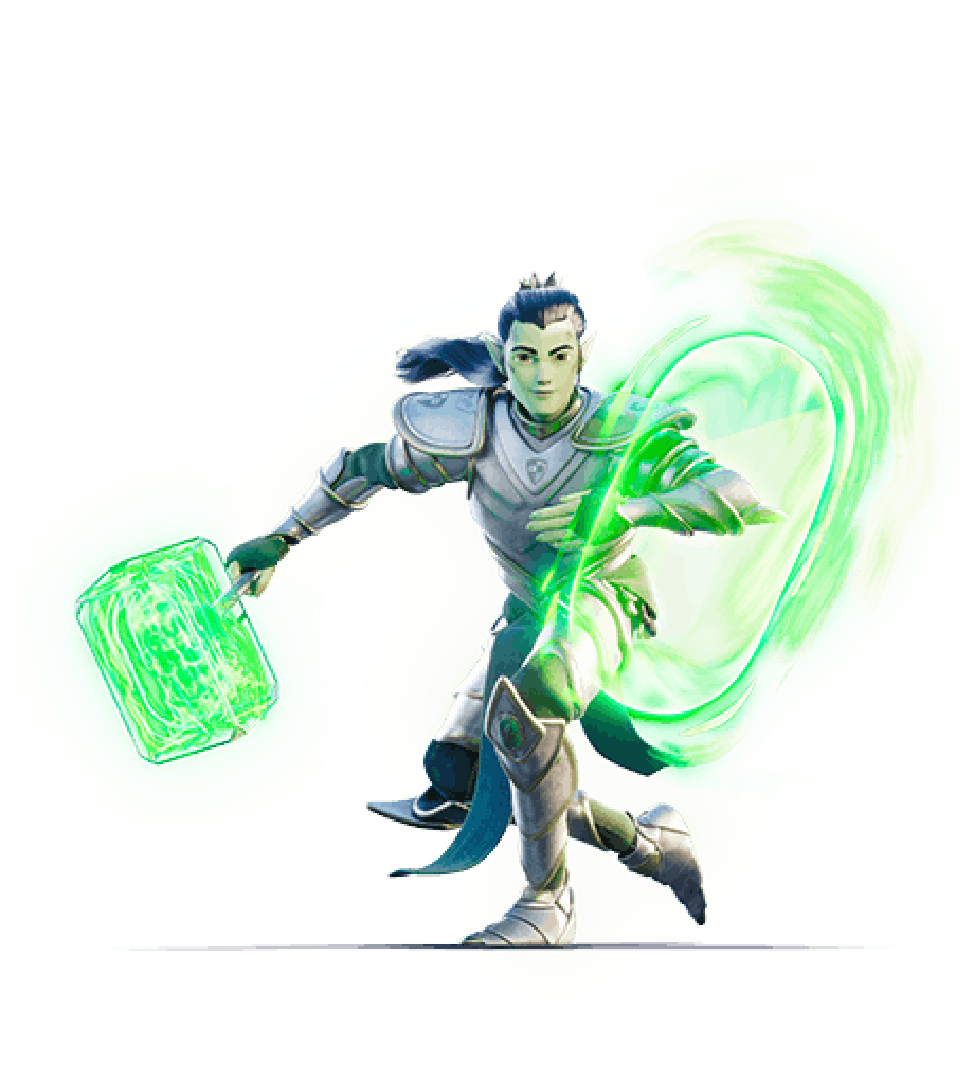 PARKER THE PALADIN
DPS Master: Young, but skilled in balancing both damage and relief. With off-the-charts focus, they fight against sensory overload. Makes dank memes the older team members 100% don't understand..
FRIPP THE ALCHEMIST
Wise Support Goblin: Master of tinctures, potions, logic, and science to enhance HP of teammates. So, his grumpiness can be forgiven. His good buddy and familiar, a magic faerie named Sku, helps him out and whispers bad jokes (which he secretly loves).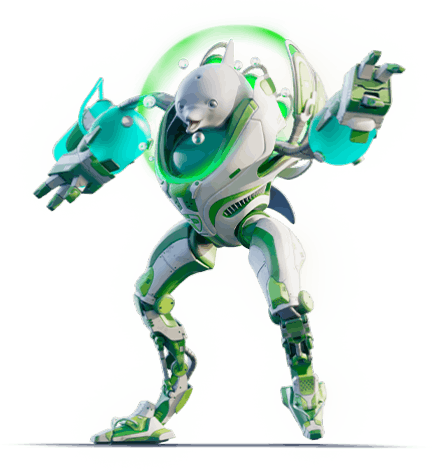 DOLPH THE DROID
Water Spirit/Origin Unknown: An alien dolphin wrapped inside an enigma, stuffed inside a robot riddle. She struts her stuff in a mechanized hydro-suit. Strangely, everyone can understand her soothing language: EEE EEE EEEEEE!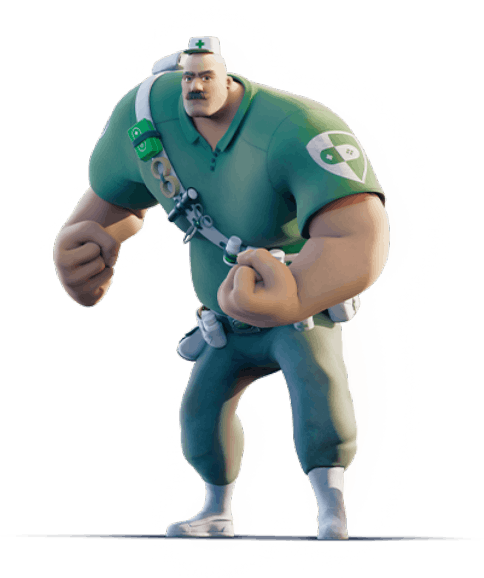 SGT. NURSE
Field Medic/Secondary Tank Support: Superhuman medic skills,a superior knowledge of medicine, and a big ol' softy on the inside. Has a THUNDERING mustache.