80% of Gamers Play Through Headache Pain
We talked to gamers, and 79% felt they could play better if they were able to more effectively manage their headaches. More than 70% of gamers say getting head pain while gaming adversely affects focus and performance. Excedrin Extra Strength defeats headaches to help gamers keep their head in the game.
MEET THE EXCEDRIN HEALING ACADEMY
Tough headaches from gaming need tough backup. These Healing Class Heroes are champions on the battlefield for gamers who are at risk for suffering from throbbin' noggins. See why it's Game Over for Headaches.
TRY THE EXCEDRIN GAMER ROUTINE
In an exploratory study developed with experts, Excedrin tested a simple 6-step routine to mindful gaming designed to improve focus and optimize performance in gamers. From screen time to stimulus overload, these tips help manage the risk of headaches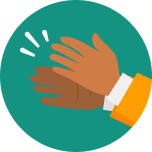 THE HEALING ACADEMY: ROLL CALL
In this Healing Squad, headaches are toast! Excedrin Extra Strength's super guild of anti-headache heroes fights to improve your gaming experience. See what makes them tick ... and what headache triggers tick them off.
CAPTAIN EXCEDRIN

Team Leader: An interstellar powerhouse against headaches. Cool-headed and powerful. Their AOE ability to buff the powers of team members is essential on team missions to obliterate headaches with Excedrin Extra Strength. Also loves pinball, doesn't like to talk about it.

ROSETTA THE WIZARD

Critical Healer: Magic and tank-focused support, with unparalleled ranged casting. Incredibly effective against headache-inducing screens. Winner: "So you think you can stop headaches?" Season 2, now streaming.

PARKER THE PALADIN

DPS Master: Young, but skilled in balancing both damage and relief. With off-the-charts focus, they fight against sensory overload. Makes memes the older team members 100% don't understand

FRIPP THE ALCHEMIST

Wise Support Goblin: Master of tinctures, potions, logic, and science to enhance HP of teammates. So, his grumpiness can be forgiven. His good buddy and familiar, a magic faerie named Sku, helps him out and whispers bad jokes (which he secretly loves).

DOLPH THE DROID

Water Spirit/Origin Unknown: An alien dolphin wrapped inside an enigma, stuffed inside a robot riddle. She struts her stuff in a mechanized hydro-suit. Strangely, everyone can understand her soothing language: EEE EEE EEEEEE!

SGT. NURSE

Field Medic/Secondary Tank Support: He may bark orders, but on the inside he's as soft and sweet as ... let's go with "ice cream in a hot car." Superhuman medic skills with superior knowledge of medicine. Excels in fighting for you when tension is causing headaches. Has a GREAT mustache.
GAME OVER
FOR HEADACHES
When headaches related to gaming attack, power up your headache management with Excedrin Extra Strength.