HEALING HAVEN:

AN ANTI-HEADACHE OASIS

Gaming conventions are fun – they're also extremely loud. So, we created HEALING HAVEN at PAX East 2022 to provide convention-goers an anti-headache oasis in a sea of convention chaos. The Haven offers calming light, hydration, and a quieter con floor experience.

Tag @Excedrin and share your Healing Haven experience on social media using #GameOverForHeadaches

KEEP YOUR HEAD IN THE GAME

89% of gamers have experienced gaming related headaches, but 80% simply play through the pain. Let's press pause on that behavior. We developed a simple routine backed by research to help serious players keep their head in the game.

MEET THE HEALING ACADEMY

One bad headache can crash your entire game. Find out how this Healer Class guild is dedicated to leveling up your match by giving you the confidence to manage headaches from gaming.
What type of head pain
do you have?
HEADACHE RELIEF
There's more than one type of headache, so which one is affecting you? Learn more about headache classifications, headache triggers, and what you can do to prevent them.
Use as Directed

EXCEDRIN EXTRA STRENGTH

Fast-acting formula that delivers powerful relief from headache symptoms.

Use as Directed

EXCEDRIN TENSION

Relief for head, neck, and shoulder pain associated with stress and tension.

Use as Directed

EXCEDRIN PM

Combines two effective pain relievers along with a sleep aid.
MIGRAINE RELIEF
No two migraines are the same. Find out more about the symptoms, treatments, and science behind migraine types so you can live a better, pain-free life.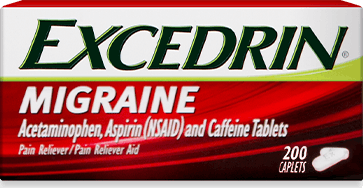 EXCEDRIN MIGRAINE
Doctor-recommended and effective OTC migraine treatment with a proven safety profile.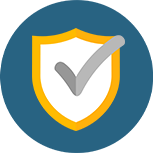 "Once I discovered Excedrin®,
I have never used anything else."
— Jenny, Headache Sufferer
EVERYONE HAS A HEADACHE TRIGGER.