WHAT IS A
HEADACHE?
Headaches are a painful condition affecting the head, neck, and shoulders. Excedrin Extra Strength is proven to quickly provide relief for the toughest headaches.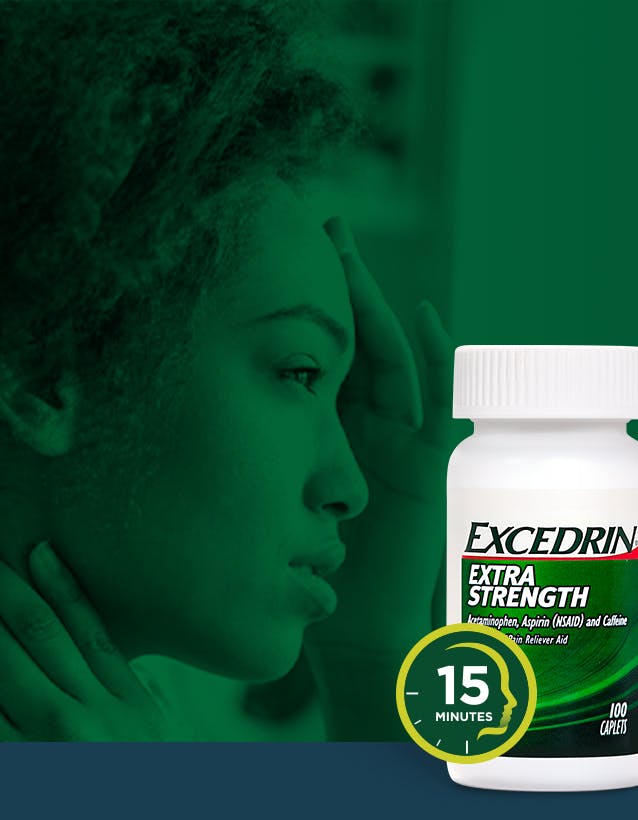 CAUSES OF
HEADACHES
Knowing what might be causing your headache can help you avoid it.
HEADACHE
PREVENTION TIPS
Lifestyle changes, including what you eat and if you exercise, can help stop headaches before they start.
TREATING
HEADACHES
Don't suffer — doctors recommend treating headaches. Learn how to find relief now.
Excedrin®
Means Fast
Trusted products tough enough for different types of headaches.