WHAT IS A MIGRAINE?
More than just a headache, it's a condition with head pain, sensitivity to light and sound, and nausea. Excedrin Migraine can help provide migraine relief quickly.
Use as Directed
Among OTC medicines for migraines.
Symphony Health Solutions, 2015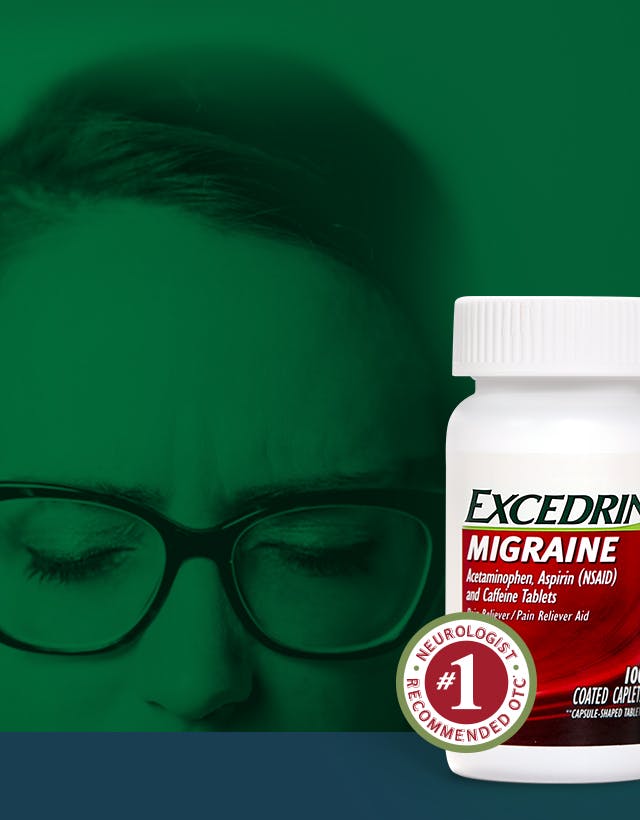 What Makes a Migraine Different?
Migraines are so much more than "just a headache." There are various types and symptoms, and they can also differ in terms of length and frequency. Migraine attacks can last anywhere between 4 and 72 hours, and can greatly impact your social, family and work life.1 By learning the difference between a headache and migraine, you can recognize the early warning signs and manage your symptoms more effectively.
Common migraine symptoms can include:1,2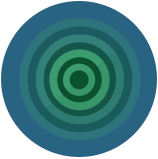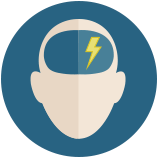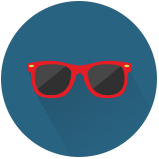 CAUSES & TRIGGERS
OF MIGRAINES
Knowing what might trigger your migraines can help you avoid them in the future. Whether it's stress, certain foods, dehydration or insufficient sleep, these factors may increase your risk of developing a migraine.
HOW TO COPE
WITH MIGRAINES
Migraines can be debilitating, but there are many strategies that can help. From keeping a migraine diary, to staying hydrated and always carrying your preferred medicine, you can better manage the symptoms of a migraine and continue living a normal life with our tips.
EXCEDRIN®
MEANS FAST
Trusted products tough enough for different types of headaches.