Head Care
Proactive Health*
Support your head health and comfort daily with essential nutrients.*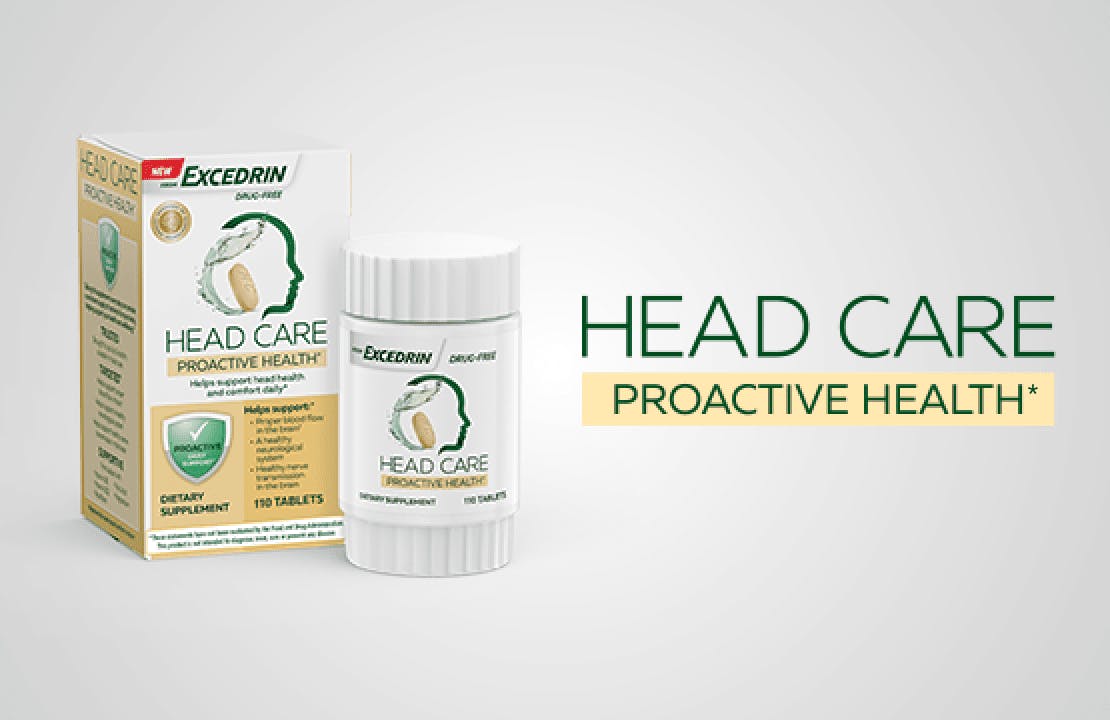 OVERVIEW
Head Care Proactive Health is a drug-free, daily dietary supplement that can provide a consistent supply of nutrients for your body to help support your health and wellbeing.*
Helps support proper blood flow in the brain*†
Helps support a healthy neurological system*
Helps support healthy nerve transmission in the brain*
For adults 18 years and older, take one tablet daily, as needed to support head health. Do not exceed recommended serving. Not formulated for use in children.
As with any supplement, if you are taking medication, have any pre-existing health conditions, or if you are pregnant or nursing a baby, contact your healthcare professional before taking. Keep out of reach of children.
Riboflavin
Vitamin B6
Folic Acid
Vitamin B12
Magnesium
See package information for additional ingredients.
FREQUENTLY ASKED QUESTIONS
Head Care products are not intended to treat migraines. *These statements have not been evaluated by the Food and Drug Administration. These products are not intended to diagnose, treat, cure, or prevent any disease. ^As compared to falling asleep without melatonin. Melatonin helps you fall asleep and is for occasional sleeplessness.* †Magnesium helps support proper blood flow to the brain.*